BEFORE AND AFTER RE-TANK SERVICES THAT WE PROVIDE

If you are in need of a water tank repair or tank replacement, our water tank repair facility in Rialto, California has everything required to perform fast and professional water tank repairs and maintenance. When your truck is down we understand you are not making any money and that's why repairs and service is our number one priority! Our technicians specialize in comprehensive water truck repairs.

WATER TRUCK & TANK SERVICE
WATER PUMPS & PUMP REPAIR PARTS
At T & B Trucks, we understand that water trucks and water tanks are expensive investments. It is not always necessary or financially feasible to replace an entire water tank or water truck--especially when a repair can solve the problem instead. We specialize in bringing you the best selection of water truck parts and water tank parts at affordable prices. Our large inventory is fully stocked with replacement parts for many brands and manufacturers. As one of the top water truck and water tank parts suppliers in California, we make it easy to find parts for water trucks, water tanks, water pumps and sewer trucks of all makes, models and ages. We carry all types of water truck supplies, and if for some reason we do not have the part you need in stock, we will locate and get it for you.
​Please visit our online store to purchase water truck, water tank and water pump parts online..and if you do not see the product you are looking for, don't hesitate to contact us to find it for you.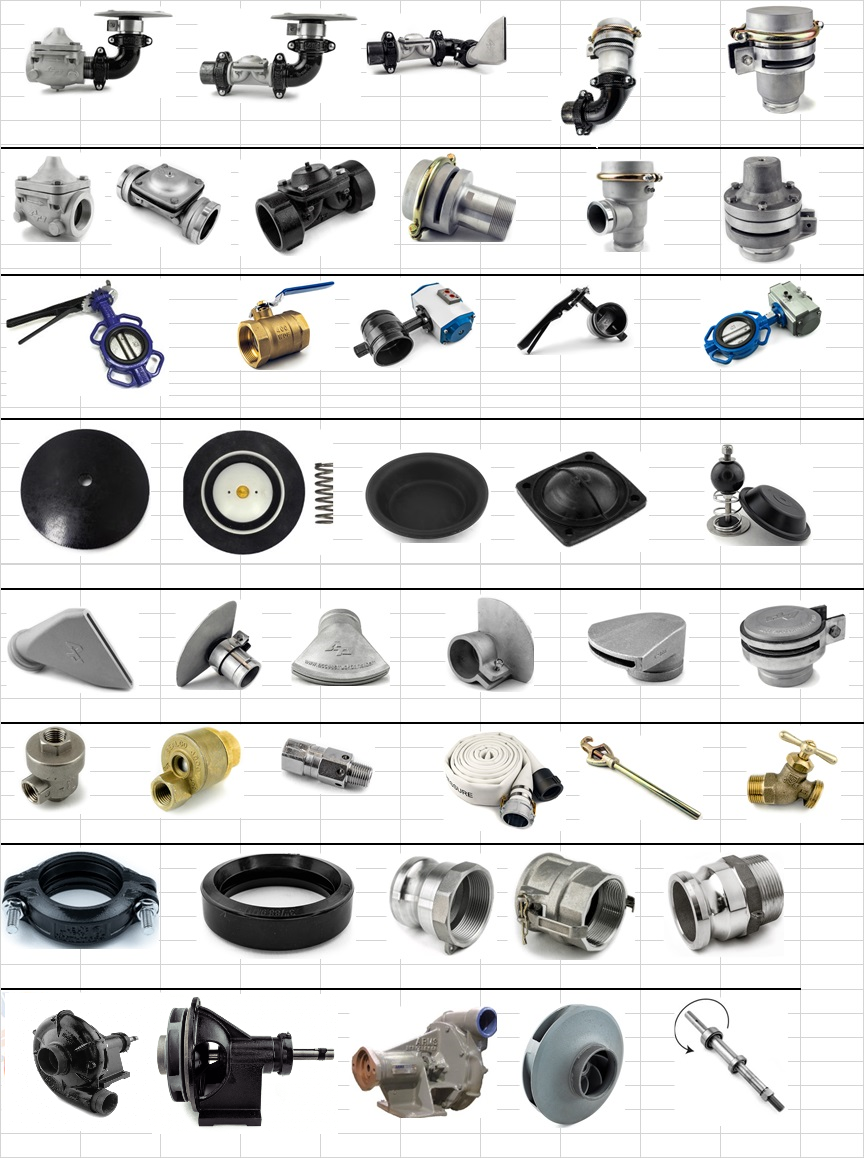 Water Truck & Tank Service 

WATER PUMPS & PUMP REPAIR PARTS 
Cam-Lock and Groove Fittings

Air Flipper Control Switches 

Drive Lines and much, much more... 

​We Carry only High Quality Parts from the Most Reputable and Reliable Manufacturers 

T and B Water Trucks is proud to be Rialto, California's authorized distributor of Berkeley, ARMS water pumps, Velvac, Dixon, Darley, Newton, Elk Heart and Chelsea PTO's, Spicer & Neapco PTO shafts. We carry and stock a full line of repair parts from all of these manufacturers, as well as many others whose reputations are among the industry's finest.

We stock all types of complete water pumps and water pump assemblies, including:
Deming Water Pumps
Berkeley Water Pumps​
Direct Drive Hydraulic Water Pumps
4x3 Mechanical seal, PTO, and Centrifugal-Driven Water Pumps
We also carry a full line of valves and many other accessories, including:
Western Air Over Water Type Valves
Full Port Ball Valves from 6" to 3/4"
Butterfly Valves from 8" to 2"
​Check valves
Foot valves
Shaft Kits
Hydraulic Adapters
Impellers

Pumps Seals​
Pump Bearings and Bearing Caps
Pump Volutes
Pump Brackets
Pump Gaskets
PTO Drivelines
PTO Yolks and much more...