We Build Durable and Reliable Industrial
Vacuum Trucks 

A vacuum truck is tasked with some of the most necessary, but at the same time most seemingly unpleasant sorts of jobs--like emptying and sanitizing septic tanks, or oil reclamation from restaurants. Companies rely on industrial vacuum trucks to be able to perform these tasks safely so waste makes it into the tank quickly. This is why it is extremely important to choose a manufacturer who builds industrial vacuum trucks for sale with durability, longevity and of course, reliable functionality in mind.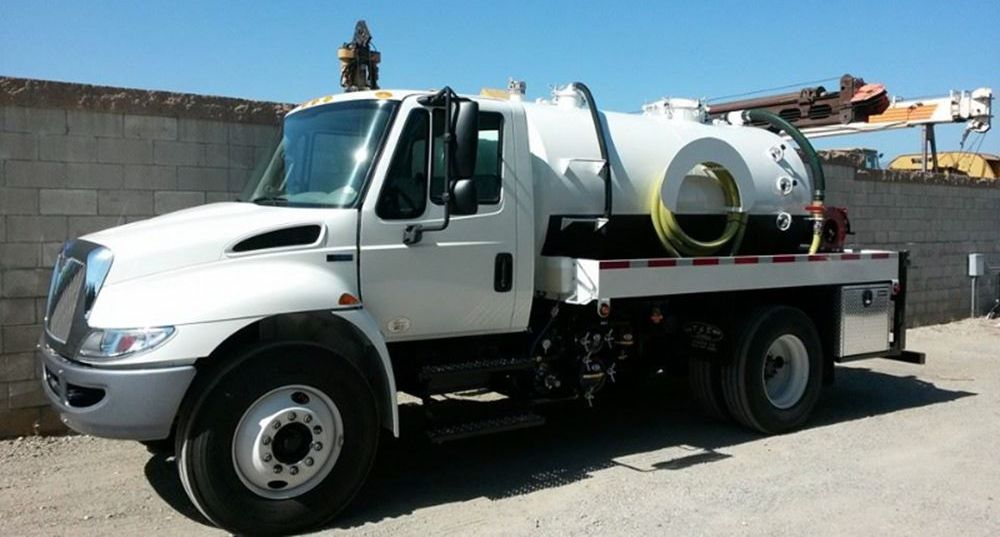 Manufacturing Dependable
Septic Vacuum Trucks
A high quality, dependable industrial vacuum truck must be manufactured to perform under the harshest conditions possible. This is because a vacuum truck is going to be placed in hazardous situations. 
Some of the many situations a vacuum truck is designed for include:
Sewage and Water Treatment Plants 

Natural Resource Refineries (like Petroleum) 

Chemical and Processing Plants 

Industrial Mills and Mines
Septic Tanks and Septic Systems
Pit and Communal Latrines
​Rialto California's Industrial Vacuum Truck Manufacturers 

Our Rialto, California headquarters is home to the most reliable industrial vacuum truck manufacturers anywhere. For 35 years and counting, we have manufactured vacuum trucks for local, state and federal government agencies, as well as various public and private commercial entities and industries throughout the world. We can construct you a brand new vacuum truck, or provide used vacuum trucks for sale. As vacuum truck manufacturers, our commitment to quality and attention to detail includes constructing our industrial vacuum trucks with the following needs in mind:
Safely collecting solid or liquid waste with low flash point temperatures
Effectively securing corrosive materials
Managing hazardous gases safely via vapor recovery systems
We are proud to be southern California's industrial vacuum truck manufacturer, and the company trusted by many other customers to build, perform maintenance and repair vacuum trucks of all types.
Whether you need vacuum truck repair parts or service, a rebuilt vacuum truck from on old chassis, used vacuum trucks for sale, or even a fleet of brand new vacuum trucks custom made to order, we are here to make it happen. Please contact us today to discuss your needs.