Here's What To Look For When
Purchasing A Water System
OK, So you have looked at at least 50 different trucks and tanks online and have been searching on the web for hours. They are all shiny and look nice but what is the actual differences that you should be looking for?
Here is a list of items to consider when purchasing a tank or a water truck system.

You're about to invest a significant amount of money into a tank or install that you need to count on. You need it to perform and not fail when you need it most. Look for overall pride taken when it's been assembled all the way down to something as simple as the welds. Here are some comparisons that you can visually see and identify.
T&B SYSTEM WELDS
Clean beautiful MIG welds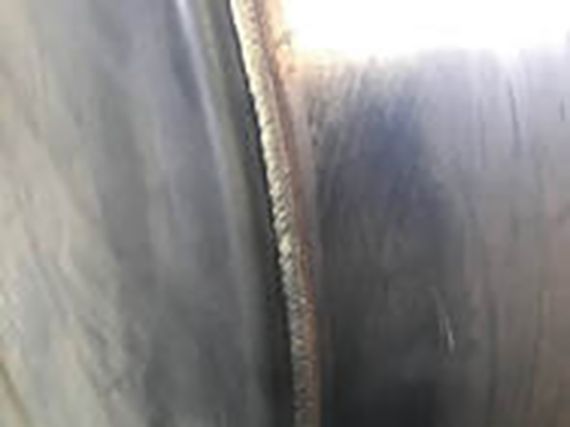 T&B FLANGED TANK SYSTEM
​Clean beautiful MIG welds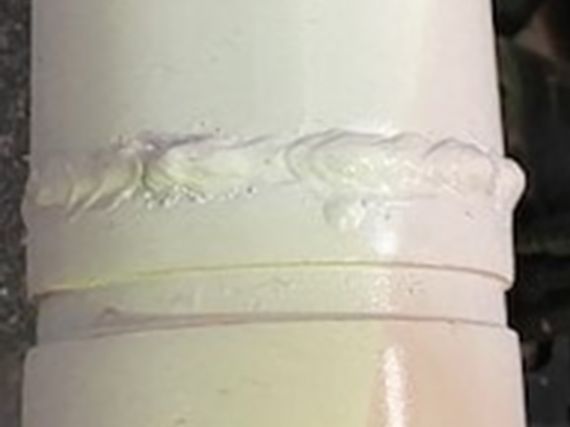 competitors
Ugly welds to a grooved fitting?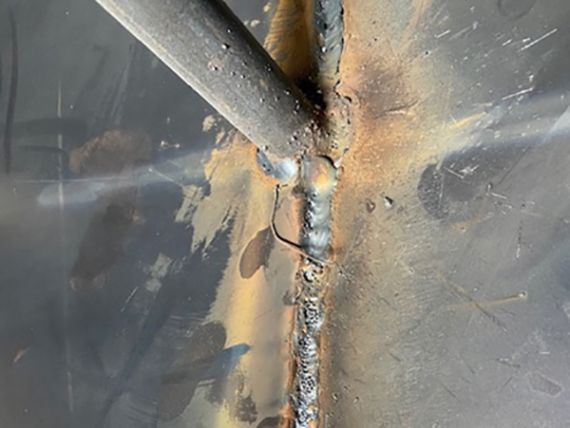 competitors
porous, sloppy no care taken  

2.

Strength

We construct our tanks with dished and flanged heads and baffles. This offers more surface area to weld to resulting in stronger, cleaner & overall more beautiful looking heads and baffles opposed to a butt welded assembly. Our sub-frames are a complete rectangular tubing that is 3" x 8" and 1/4" thick- not 3/16" C channel or a simple Z. we put a doubler plate under the tank in between the sub-frame and the tank skin too. The tanks are mounted on top of 80 durometer rubber cushion to protect the chassis and tank from daily abuse- never straight to the truck frame or on wood.

What comes standard with a tank unit that you shouldn't have to ask for, or if they even offer it. One of the many items that comes standard on our system are spring loaded tank mounts with a huge 7/8" grade 8 bolt and a 3000 P.S.I. powdered coated spring. this allows the tank to "float" on the chassis without worrying about the longitudinal twist of the chassis while controlling the fore, aft and side to side movement of the tank unit.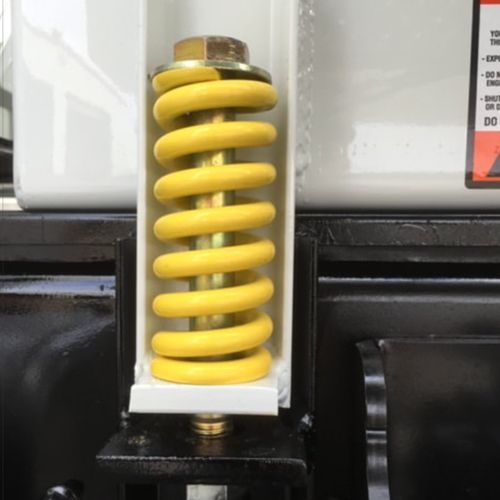 T&B SYSTEM
Always standard: spring loaded tank mounts with a huge 7/8" grade 8 bolt and a 3000 P.S.I. powdered coated spring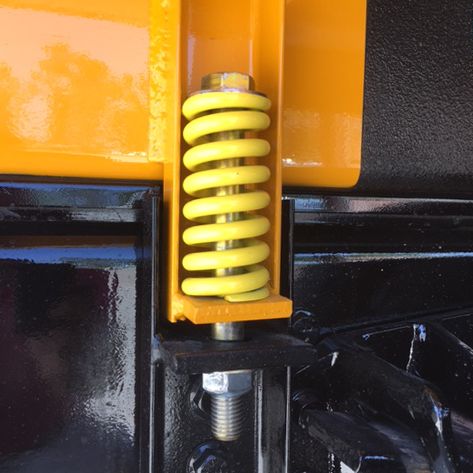 T&B System
Always standard: spring loaded tank mounts with a huge 7/8" grade 8 bolt and a 3000 P.S.I. powdered coated spring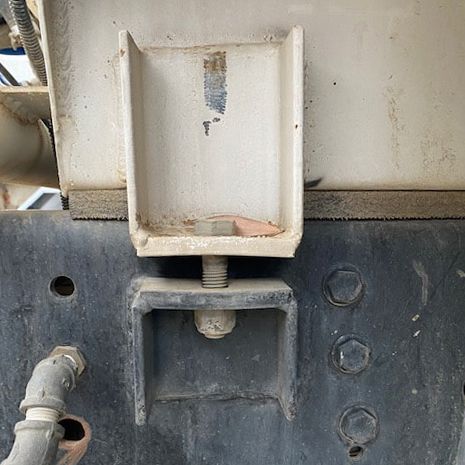 competitors
no fore, aft control. no spring for flex. tiny 5/8" grade 5 bolt= very dangerous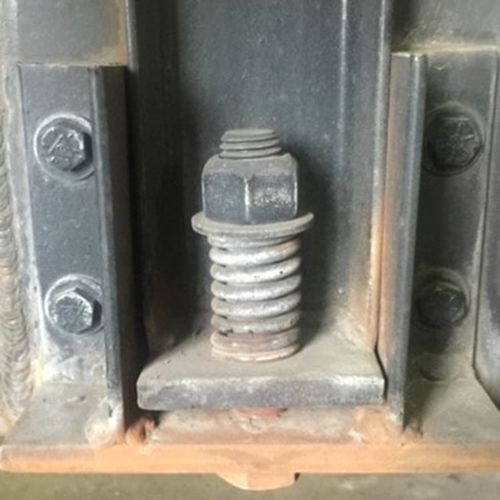 competitors
Tiny "useless" spring & tiny 5/8" bolt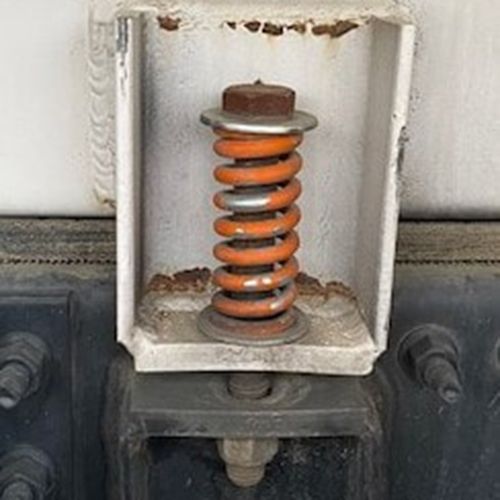 competitors
medium size spring. 5/8" bolt but no fore, aft control

Our system comes standard with a complete L.E.D. lighting system- all run in conduit not loosely hanging on bent washers or sticky tabbed and zip tied to tank. all of our lighting connections are plug in's. there is only a total of 4 butt connectors throughout the whole lighting system.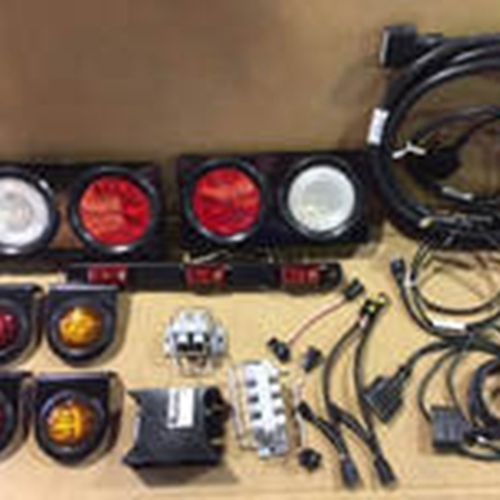 T&B L.E.D. LIGHTING SYSTEM
T&B Complete light kit Including Back Up Alarm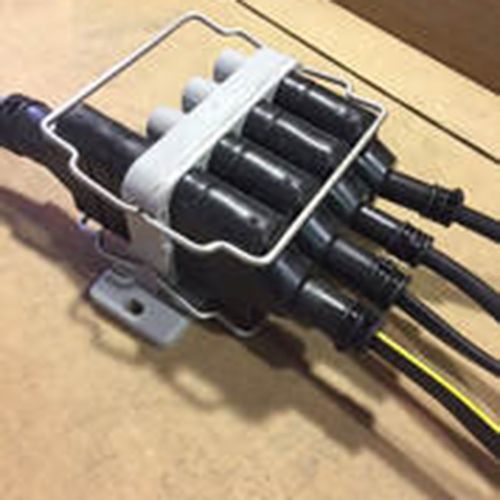 T&B L.E.D. LIGHTING SYSTEM
T&B Electrical Connectors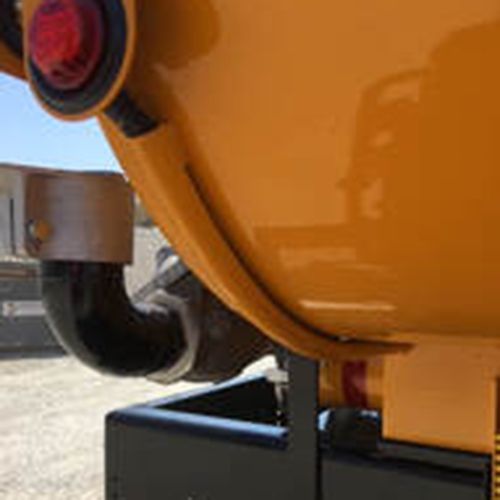 T&B L.E.D. LIGHTING SYSTEM
T&B Steel Conduit Clean, Professional, and Correct.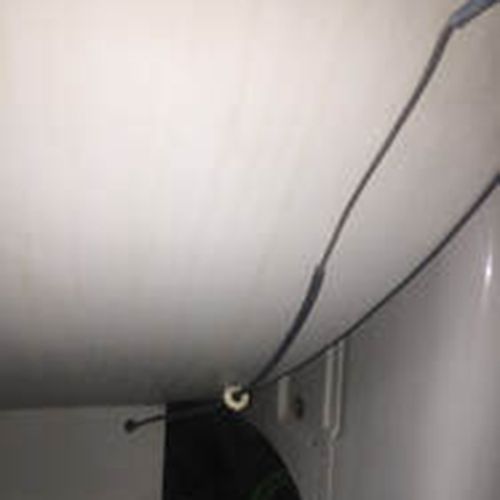 competitors
Bent washers with exposed electrical.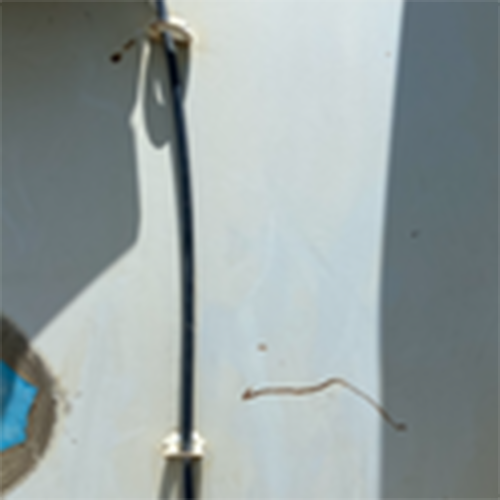 The heart of the system is the plumbing. We run all of our plumbing connections in schedule 40 3" pipe, we never use a 2- 1/2" or 2" pipe. All of our plumbing is run in pipe and we never put hose on any of our pressure plumbing especially for the front spray on our installs, this way there are no hoses hanging low causing clearance issues. We use plenty of grooved connections to provide the ability for the truck to have longitudinal twist and to protect the plumbing.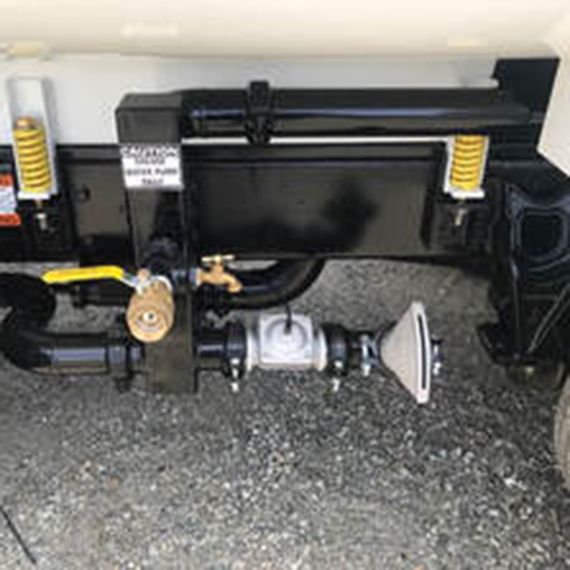 T&B SYSTEM
Clean, Functional & no clearance issues.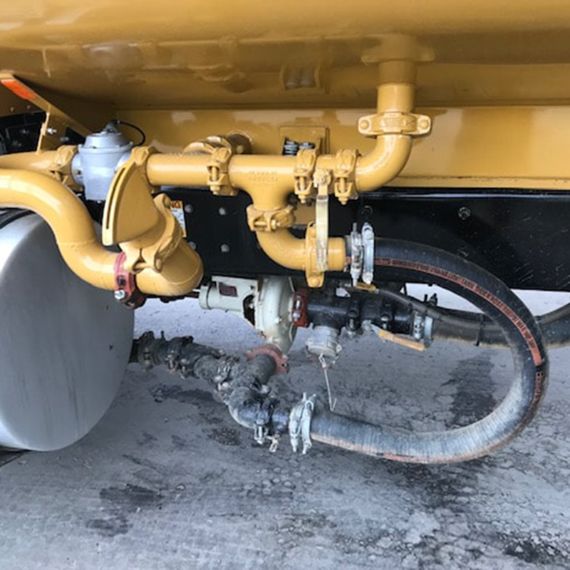 competitors
    Seriously? whats going on here?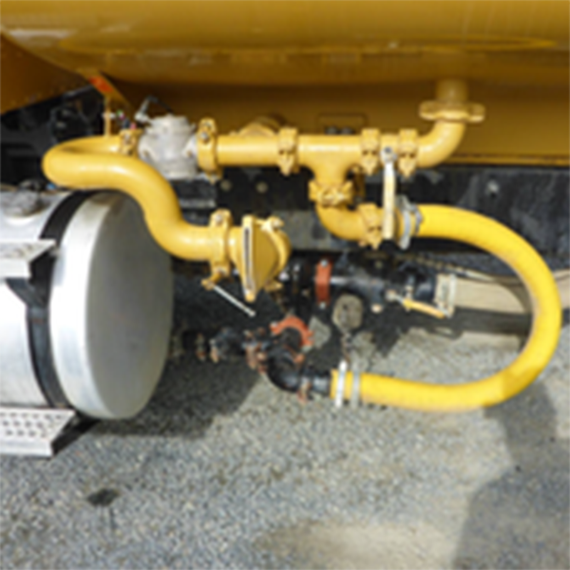 competitors
hose throughout, 9" off the ground lazy, messy and no pride taken.

Our control towers are completely enclosed, clean functional with no exposed air lines or electrical.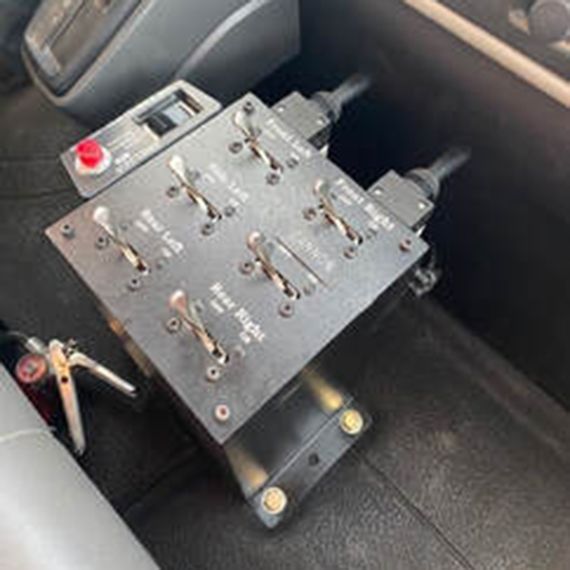 T&B OPERATOR CONTROL SYSTEM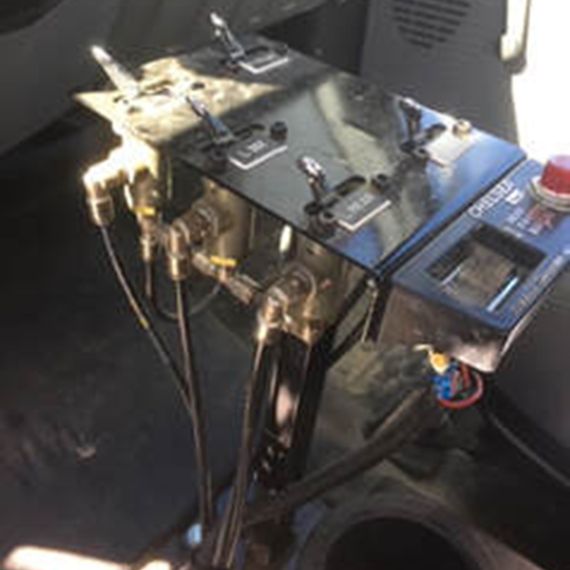 competitors
exposed electrical and airlines

7.

Paint

Our painting application consists of sanding, prepping, sealing, priming and painting with poly urethane paint. we spray "skid no more" on top of our tanks for safety, we put rubberized undercoating under the fenders to protect the tank. We always use a "county spec" ladder on our tanks- no bent pieces of re-bar for steps or ladders.
You would be surprised to find out how many manufacturers will apply paint to bare metal with no prepping. It will look shiny for about 3 months or until you wash it.

8.

Warranty

Our tanks and water systems come with a no hassle 1 year warranty.
The only real question is "WHY WOULD YOU BUY ANYWHERE ELSE?"